Frequently Asked Questions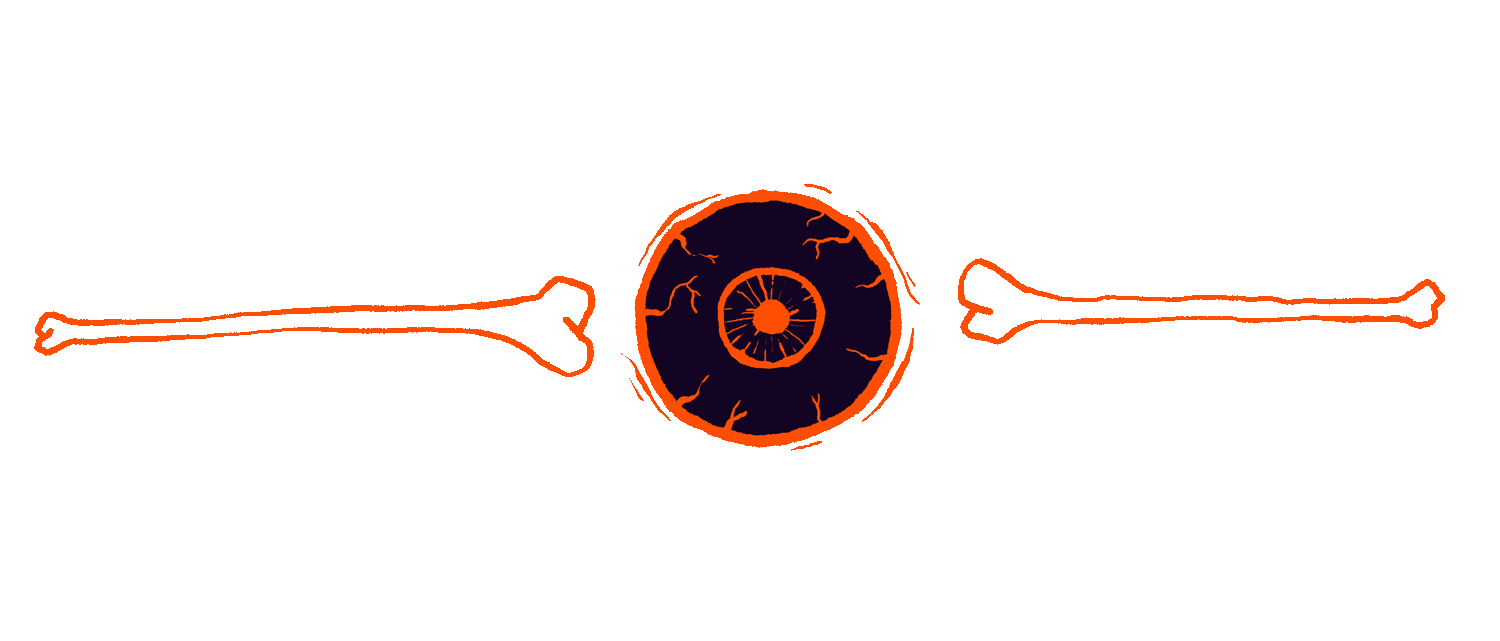 Our Sales Team receives hundreds of phone calls, messages, and emails each day during our peak season. Save yourself time using the list below - chances are, the answer to your question lies below!
What are the hours of operation?

The ticket booth opens at 7pm each operating night. The ticket booth closes at 10pm on Sundays and closes at 11pm on Friday/Saturdays. The attractions close independently. If you arrive before the ticket booth closes, you will be able to attend all Attractions in the recommended order.

How can I be sure to go through all attractions in the same night?

By following the recommended attraction order, and arriving before the ticket booth closes.

How long is the wait in line?

We strive to keep your wait time limited at each attraction. However, on Friday and Saturday nights, and especially on the last few weekends in October; the lines are guaranteed to be longer. You may purchase an R.I.P. Pass to float to the front of the line for your convenience.

How long does it take to go through all attractions?

In total, surviving all of our attractions will take approximately an hour and a half, not including wait time.

What are the prices for the different attractions?

You may visit the Ticket Tab for more details. A combo ticket for the House and Twisty's Twisted Nightmare are $25. General Admission for all standard Attractions is just $35! The R.I.P. Pass, which grants faster entry to all standard walking attractions, is $40 for the Combo and $50 for General Admission.

Does HHE Scream Park offer group rates?

Yes! For more details go to the Ticket Tab. To purchase group tickets, call Jackie at 724-984-5915 or email us at Jackie@HauntedHillsEstate.com Groups are 15 or more people, prearranged, and one person must pay at the ticket booth.

Does HHE Scream Park accept Credit Cards?

Yes! Credit Cards are accepted at the ticket booth, gift shop, and concession stand.

Where do I redeem my online ticket?

Go to the Ticketing Area and proceed to any window. Bring your printed confirmation or QR Code on your phone and collect your printed ticket at the window. E-ticket will not be accepted at the attraction entrances.

If I buy a ticket online, do I have to use it for the date it was purchased?

If you purchase a ticket and would like to use it a different date, please notify us at the ticket booth.

Is there a way to avoid waiting in line?

Yes! You may purchase a R.I.P ticket to wait in a shorter line. Limited upgrade tickets are sold each night. If you have purchased an upgrade, do NOT wait in the general line as upgraded ticket holders have their own lines. If you have already bought your ticket and then decide you don't want to wait, you may upgrade your ticket at the Upgrades window in the midway.

What is an R.I.P. PASS Ticket?

An R.I.P. Pass upgrade ticket allows priority entrance to all operating walk-through attractions. RIP Pass Tickets have a separate line for each attraction. Do not wait in the general admission lines.

Are the creatures allowed to touch me?

The staff at HHESP will not touch you. Instead, we have implemented techology-assisted scare tactics to give you a safe and state-of-the-art scare experience.

Are there any age restrictions?

HHE Scream Park is recommended for adults and teens, but younger children may attend if parents choose to bring them. Children cannot not be carried and refunds will not be offered.

Is HHE Scream Park wheelchair accessible?

In accordance with local codes, parts of the attractions are wheelchair accessible. The Trail Attractions have natural paths and hills, which are difficult to maneuver.

Do you use fog or strobe lights?

Simulated Fog Effects, Flashing Lights, Loud Sound Effects, and simulated "Scents" are used heavily in our attractions, providing one of the most immersive haunted experiences in PA.

How do you get through each attraction?

All attractions are walk-through. Running is not permitted, and HHE Scream Park is not responsible for any injuries or property damage caused by the patron's failure to follow the posted rules.

Can I wear a Halloween costume when I come to HHE?

For safety reasons, our security team prohibits the wearing of costumes, halloween masks, or makeup by members of the public.

Are your attractions open if it rains?

Yes! The House and Twisty's Twisted Nightmare will not close due to rain. The Trail will close if the paths are treacherous. Cancellations are posted on our Social Media Pages.

If we do not go through all the attractions in one night can I use the ticket another night?

Yes! Unlike other area attractions, an unused ticket can be used any open night during the same season (not including special events).

Does HHE Scream Park have security?

Yes. HHE Scream Park has an extensive security team and security cameras. We rarely have any disturbances that require security. Conditions Of Entry: For your safety and enjoyment of Haunted Hills Estate Scream Park™, please note the following: All staff and visitors must pass through metal detection before experiencing HHE Scream Park and its attractions. Any articles may be subject to additional inspection. Backpacks, Purses, and other related items are prohibited. We recommend you leave unnecessary articles in your car and secure valuables in your trunk. Prohibited Items: Any type of explosive, weapon, item that can be used as a weapon or has the appearance of a weapon is prohibited. Alcohol, and Drugs, or any item containing Drugs or related paraphernalia, Illegal items or substances, Clothing likely to create a danger, incite a disturbance or displaying offensive language or content; Clothing or accessories that represent someone as emergency personnel or that may create a false impression of employment by HHE Scream Park; Power driven devices such as Segways (unless utilized as an ADA mobility device), Hoverboards, Drones or any other radio frequency controlled device.

Can I be asked to leave or not allowed to enter HHE?

Yes. We reserve the right to refuse entry to any guest, especially those who are visibly under the influence of drugs, including alcohol. We do not allow foul language, disruptive behavior, or weapons. Everyone must adhere to the rules for your own safety. Violation of the rules will bring a removal from HHE Scream Park without refund. If you break a prop or hit an actor we WILL press charges, we have zero tolerance for this behavior. "Hit An Actor, Go To Jail!"

Is smoking allowed?

Smoking and vaping is allowed in the parking lot. No smoking or vaping is allowed after you enter the gate into the midway.

Can we take photos inside the attractions?

No photography is allowed in the walk-through attractions, however, we have LOTS of Social-Media worthy Photo Ops in our Midway Area and in our Waiting Areas!

Do you sell concessions or souvenirs?

Yes. Our Midway Area offers a concession area. No trip to HHE Scream Park is complete without a visit to our Gift Shop, offering an extensive line of HHE Apparel, Souvenirs, and perhaps a gift or two for your Spooky Significant Other!

Are the attractions the same this year?

The storylines and themes change every year. For 2023, we have extended the Twisted Nightmare 3-D and Stalker Hollow Cornfield. Additionally, new scenes have been added to The House, and new areas and effects have been added in The Trail. Expect new special effects, set design, and outstanding performances.

How do I apply to work at HHE Scream Park?

Please visit our "Employment Application" Page to apply! We hire staff all year and conduct actor workshops during the summer months.
Haunted Hills Estate Scream Park is located at 236 Rolling Hills Estate Road, Uniontown PA, 15401.
​
From Morgantown:
Take WV 43 North towards Uniontown for 11.7 miles.
WV 43 becomes US 119N, follow it for 3.8 miles.
Take the Gallatin Avenue Exit.
Turn left onto Bute Road for 0.9 miles.
Turn right onto Rolling Hills Estate Road (at the bottom of the hill).
Haunted Hills Estate Scream Park is located on the top of Rolling Hills Estate Road on the left hand side.
​
From Connellsville:
Take US 119 South towards Uniontown for 9 miles.
Take the Gallatin Avenue Exit.
Turn right onto Bute Road for 0.9 miles.
Turn right onto Rolling Hills Estate Road (at the bottom of the hill).
Haunted Hills Estate Scream Park is located on the top of Rolling Hills Estate Road on the left hand side.
​
From Pittsburgh:
Take 51 South towards Uniontown.
Turn left onto US 119 North.
Take the next exit- Gallatin Avenue Exit.
Turn left onto Bute Road for 0.9 miles.
Turn right onto Rolling Hills Estate Road (at the bottom of the hill).
Haunted Hills Estate Scream Park is located on the top of Rolling Hills Estate Road on the left hand side.
Ticket Prices & Information
TICKETS CAN BE PURCHASED ONLINE OR AT THE TICKET BOOTH
CARD OR CASH ACCEPTED
FALL 2023 OPERATING SCHEDULE


CLICK ON

GRAPHIC FOR ONLINE TICKETS
Take a break from the fun and fright by exploring our Midway Area!
Throw some axes on select nights, courtesy of MountainMan Axe Throwing!

Dance the night away in front of The Soul Collector's Stage!

Interact with our Roaming Characters and Live Entertainment!

Make use of our many Photo-Ops - PERFECT for Social Media!

Enjoy delicious food courtesy of local food trucks!

Find the perfect spooky souvenir at the Haunt Shoppe!